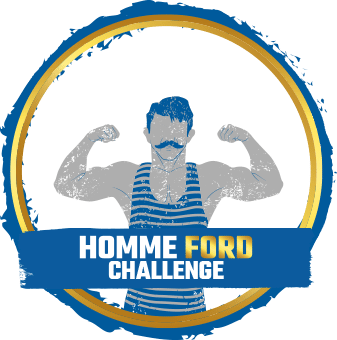 YOU'RE NOT GAME!
Come face the Ford Man at the Vaudreuil-Dorion Circus Festival on June 21st, 22nd, 23rd and 24th! You'll be able to show off your strength in the HOMME FORD Challenge at the Avantage Ford kiosk, which is divided into 3 events designed specifically to prove you're way better than him!

PULL THE TRUCK WITH ALL YOUR MIGHT!

COME BLOW UP THE BELL!

measure yourself against the tractor wheels!